Why Digital Marketing, Part 2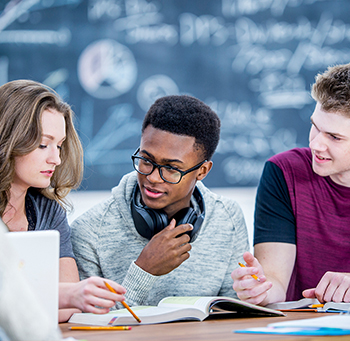 The world has changed.  And we have all changed too.  Especially in our research and buying habits.
We hate to describe education as a "purchase" (because it is so much more than that), but it is helpful to think of attending your school as a potential purchase for a prospective family.
And how do people make purchases these days?
Frequently, they start with online research.  They will run various searches and see what comes up.  They may click on various ads that appear at the top of their screens in response to their search terms.  They may look for your school's social media posts.  They may read some review sites to see what other parents are saying about your school.
You are not always in control of these sources of information about your school.  And this is a big change from how things used to be.  Outside sources of information you couldn't control used to be very limited.  Sure, there would be school rankings based on SAT scores (or some mysterious formula known only to the editorial board) in the local media ("Top 10 Private High Schools in [Your Town]").  Sure, prospective parents would, of course, talk to parents of current students to get their opinions.  But, other than that, independent information was hard to come by.
But these days, by the time a parent reaches out to your school directly, he or she has likely already done a fair amount of research about your school and might have a very strong opinion of it based on what he or she has already read (positive or negative).  And unless your school has an effective digital marketing strategy, it will have exerted almost no influence on what that parent has read and what opinions he or she has formed.
This lack of influence on the information parents read about your school in the digital world is both unnecessary and completely avoidable.  An effective digital media strategy allows you to control (or, at least, significantly influence) the information prospective families receive about your school in digital environments.
Although we are digital marketers ourselves, we aren't big fans of digital marketers who overhype digital marketing.  We aren't going to tell you that you shouldn't have an attractive printed brochure about your school because "it is all Facebook now, man!"  We aren't going to tell you that you shouldn't have a newsletter but should just update your website.
The traditional means of school recruitment are still critical and will never be replaced.
But digital marketing is now an important additional piece of the recruiting success puzzle.
And we do emphasize "additional."  The other important pieces of the recruiting puzzle have not gone away.  Digital marketing is just "one more thing" school admissions and marketing teams need to get done to maximize results.
Schools that do not have an effective digital marketing strategy are not as successful in their recruiting as they could otherwise be and are losing prospective students to the schools that do.
But having a strategic digital marketing plan for your school is not simply a matter of "not losing" to rival schools.  It is a matter of harnessing the power of today's technology to positively communicate your school's worth to the families who can appreciate the value of the education your school can provide.
A final and important point: embracing digital marketing isn't a matter of changing anything fundamental.  Your school's values, tradition, tone, etc. do not change when you embrace digital marketing.  Instead, digital marketing is a means of ensuring that your school's value is effectively communicated in the digital environment your prospective families inhabit so that they too can come to know and love your school.