A Prospective Parent's Experience of a Private School's Digital Marketing Strategy, Part 2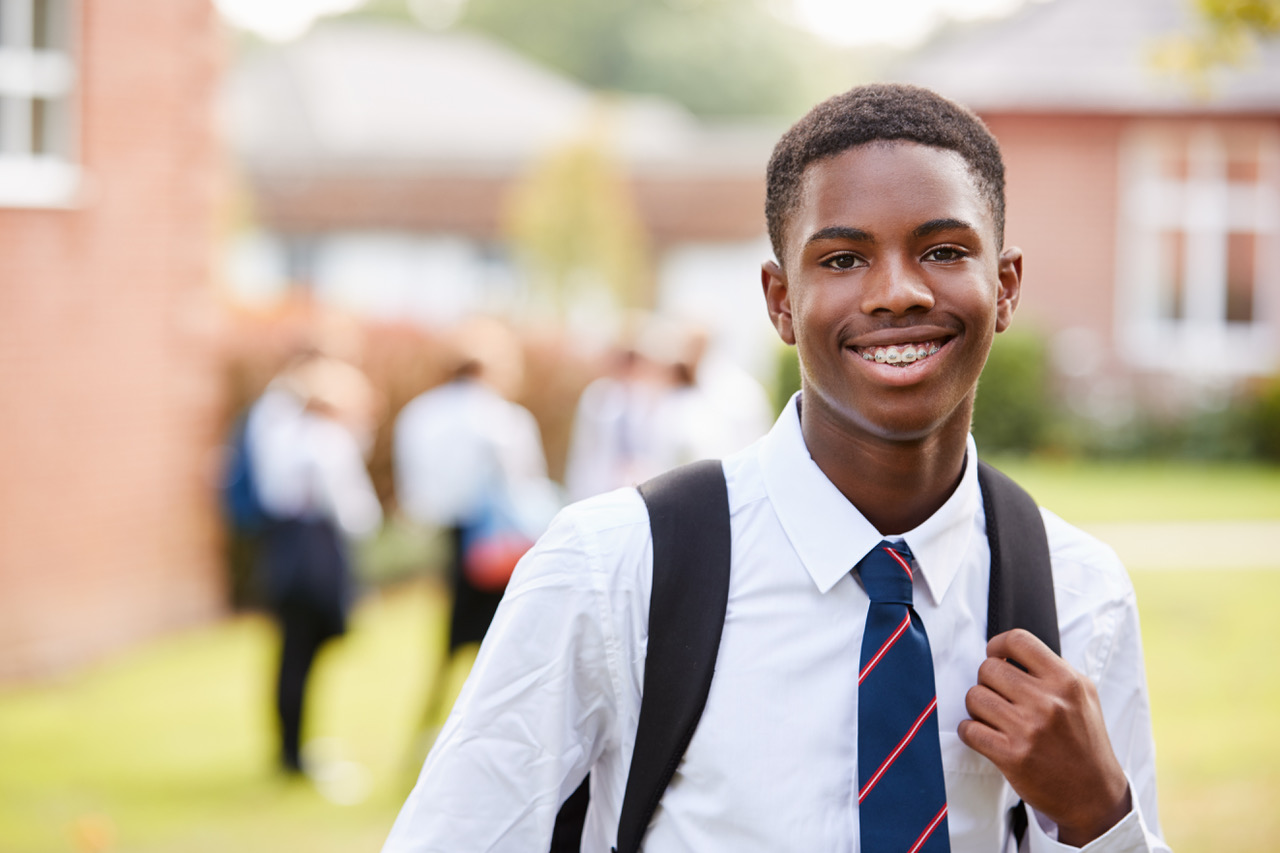 A few days later, when Jane takes a break from work and checks Facebook, she is surprised to see an ad for School A's "Rising 8th Grader Summer BBQ" in her Facebook newsfeed.  That's weird, but kind of cool she thinks. How did School A find her on Facebook?  Anyway, she clicks on the ad and signs up for the BBQ. It sounds like a great chance for Johnny and her to learn more about the school.  
While she's on Facebook and has School A fresh in her mind, she decides to see if School A has a Facebook page.  It does. She scrolls through it to see what is there. She finds that the page has a lot of posts. It looks like the school posts a couple of times a week.  There are event announcements, lacrosse team scores and updates, silly pictures from the spring talent show, a short video from the school play, etc. There is a wide variety of posts that cover all aspects of school life.  It looks like the parents and students engage with the posts too. Many of the posts have likes and comments.  
Jane sees that School A's Facebook page has a place where she can enter questions.  Facebook tells her that School A typically replies within the hour. Jane doesn't have any questions now, but thinks it is great that School A is so responsive in that way.    
Does School B have a Facebook page?  It does. However, there aren't a lot of posts.  She sees a 2011 post announcing School B's new Facebook page, a 2012 post about the junior varsity football team's trip to the state semifinals, a 2015 benefit dinner announcement . . . and that is pretty much it.  Oh, and Facebook tells her that School B typically responds to questions within two weeks. Hmm.  
As the summer progresses and Jane's occasional research continues, she decides to search for reviews of School A and School B to see if she can find out any "inside info" that the schools wouldn't necessarily share about themselves.  
After running a number of Google searches for "reviews of School A" and "reviews of School B," she is surprised to find that there are reviews of the two schools on Yelp.  
Yelp?  
Jane always thought of Yelp as the place where people go to complain about the rude service they received at the local pizza place or how their coffee was cold at the corner coffee shop.  But there they are: actual reviews of School A and School B on Yelp.
She looks at the reviews of School B first.  As she expected, there are a lot of raving positive reviews.  This doesn't surprise her as School B has a reputation for being a great school.  There are also a handful of neutral reviews with some parents expressing frustrations with this or that.  Whatever, she thinks. Some people can always find something to complain about.  
But there are two 1-star reviews that really concern her.  One involves a claim that some boys on the freshman soccer team are drinking beer in the parking lot after games and the coach knows but isn't doing anything about it.  Johnny was a soccer star in his middle school and hoped to continue playing in high school. This concerned Jane.  
The other review involved an allegation that the Latin teacher had hit a sophomore when the student was talking in class.  What kind of school allows teachers to hit students? There had to be more to the story . . . right?
She made a mental note to ask the admissions director at School B about these incidents.
She then looked at the Yelp reviews of School A.  The mix of reviews for School A was very similar to the mix of reviews for School B.  Mostly glowing, a few neutral, and a handful of 1-star reviews.  
The stories mentioned in the 1-star reviews for School A were just as disconcerting to Jane as the 1-star reviews she read for School B.  
But there was a critical difference.  
Someone representing School A had responded to the 1-star Yelp reviews.  The response was not defensive, but acknowledged the review and promised that the school took the reviewer's concerns seriously and would investigate the situation thoroughly.  
Jane still made a mental note to get more information about the incidents that prompted these reviews.  But she was glad to know that School A's administration was attentive to parent concerns and took them seriously.   
***
Sorry, but we're going to have to bring this scintillating tale of high school research to a premature end right here.  And you will never know if Johnny went to School A or School B. (Please don't be angry with us!)
Was this a realistic story?  
Yes and no.  
Obviously, it is contrived and exaggerated.  
But all of the digital marketing capabilities School A employed to give Jane a favorable impression and communicate good information to her are very real.  We help schools like yours implement them all the time.  
Were Jane's negative reactions to School B's "failures" in digital marketing realistic?  Probably not. Failures in digital marketing don't generally result in strong negative reactions.  They perhaps result in non-reactions rather than negative reactions. Or if the reactions are negative, they are more subtle and subconscious—a general impression that a school does not have its act together (at least compared to the schools that do).  
When Jane went looking for information (in the way she always looks for information when she makes decisions these days), School A was there and School B was not.  
School B made itself somewhat invisible.  
The thing is, School B might be a better school overall and might be a better fit for Johnny.  But it failed itself (and maybe Johnny too) by its lack of digital marketing. 
Is your school a School A or a School B?